15-08-2023, 11:13
Environment Sounds Pack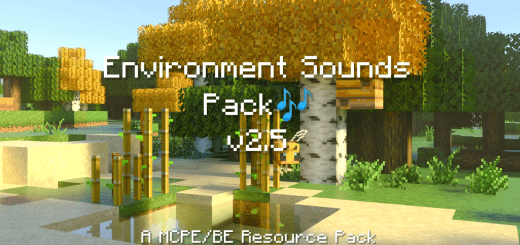 This resource pack will fill your minecraft worlds with relaxing ambient sounds and also improves some of the in-game sounds like raining, walking etc. This is not an addon and can be used in your survival worlds.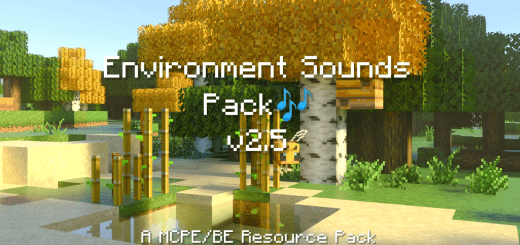 If you are wondering how it works, it works by REPLACING some of the sounds that mobs make. They make ambient sounds according to their biomes and time at which they spawn.

Following sounds are made by following mobs:
Birds chirping: chickens, pigs, cows
Rustling of leaves: chickens, sheeps, cows
Plain wind sounds: sheeps
Mountain wind sounds: goats
Hawk and desert wind sounds: husks
Tropical jungle sounds: ocelots
Owl and ambient night sounds: zombies
Wolf howl: zombie villagers, wolves
Water surfing and seagull sounds: turtles
Water dripping and echoing bat sounds: bats


Other sounds:
Improved rain sounds
Improved water flowing sounds
Echoing walking sounds when walked on following blocks:
Stone block
Deepslate
Dripstone block
You can also disable the scary vanilla cave sounds from the subpack menu. Press the ⚙️(GEAR) icon after applying to turn them OFF.