29-10-2023, 01:03
Addon: Gravel's Hammers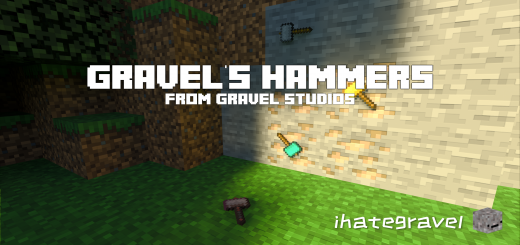 Gravel's Hammers Add-On is a versatile mod offering a variety of hammers, each mirroring the aesthetics and mechanics of vanilla pickaxes, ensuring a harmonious and immersive Minecraft experience.


Created By Gravel Studios
Hammer Durabilities:
Wood: 60
Stone: 132
Iron: 251
Gold: 33
Diamond: 1562
Netherite: 2032
Dynamic Durability System
Gravel's Hammers features a dynamic durability system, ensuring balanced and strategic gameplay by deducting durability only for the blocks you break.
Special Block Mining Mechanics
Uncover new possibilities with unique block mining mechanics:
3x3x1 - Activatable by sneaking while mining a block. (Costs 9 Durability Points)

3x3x2 - Triggered by interacting with a block while sneaking. (Costs 18 Durability Points)

3x3x3 - Exclusive to the Netherite hammer with right-clicking. (Costs 27 Durability Points)
Dynamic Block Breaking System
Preserve the spirit of vanilla survival immersion with a dynamic block breaking system that avoids breaking any Non-Survival-attainable blocks.
Crafting Recipes:
Craft your hammers at the workbench using the following recipes: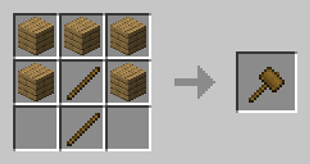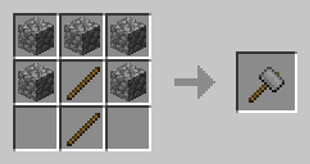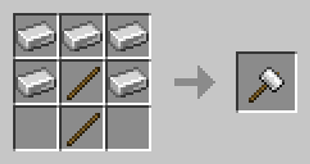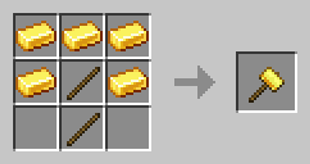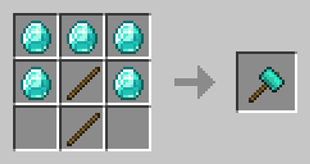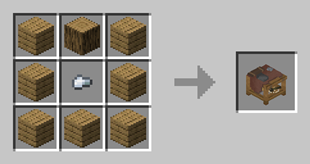 Enchanting Notice:
While Gravel's Hammers support pickaxe enchantments for enhanced utility, be aware that the unbreaking enchantment is not supported.
Experimental Features:
To experience Gravel's Hammers to its fullest, enable all experimental features as the add-on requires them.



Turn on experimental options in map settings
Supported Minecraft Versions