10-10-2023, 15:01
Addon: Hats Plus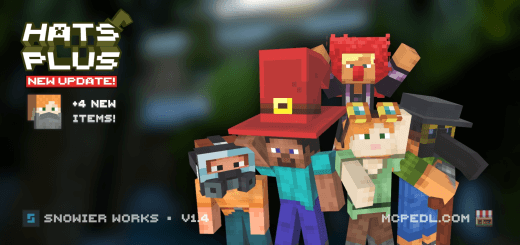 Custom unique hats and head items for any usage! Currently including 20 different items which are all obtainable in survival, with a lot more to come in the future updates.
HatsPlus is our newest creation to bring custom head items into the game for any kind of usage, these hats are also obtainable in survival through crafting table.
These items have 2 protection points like other helmets so one iron helmet is always needed to craft them.


• List of items :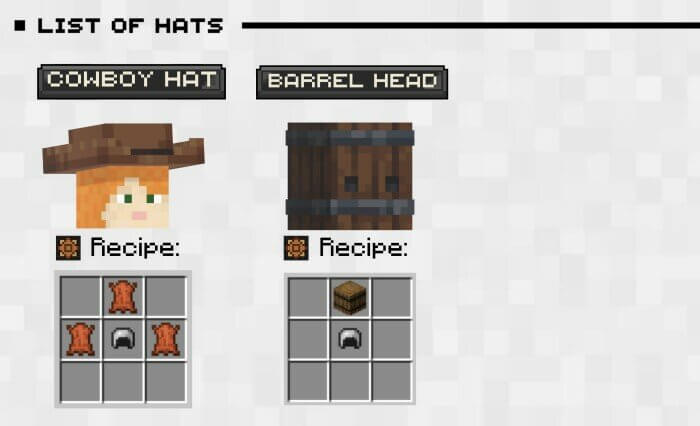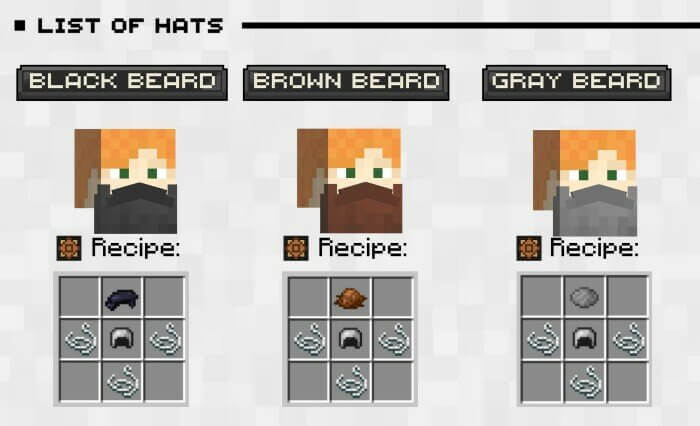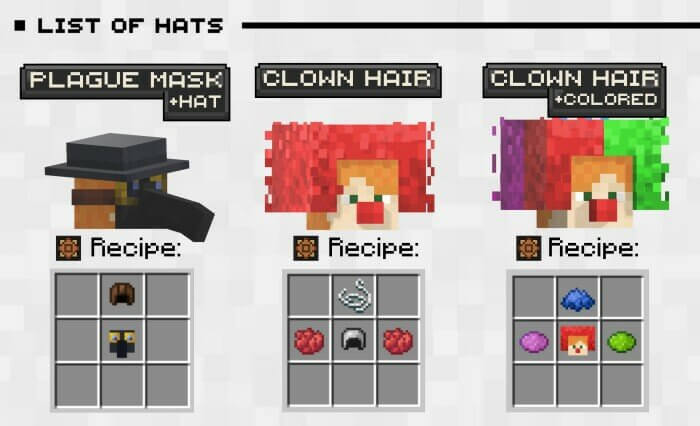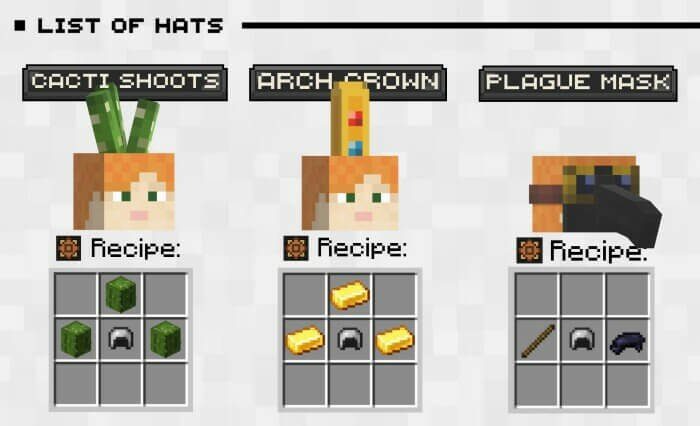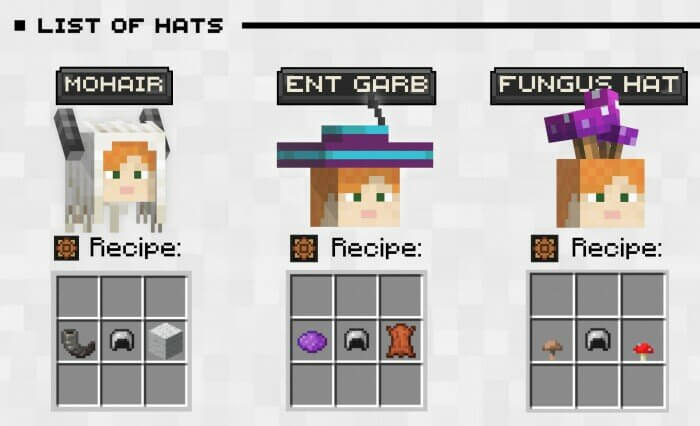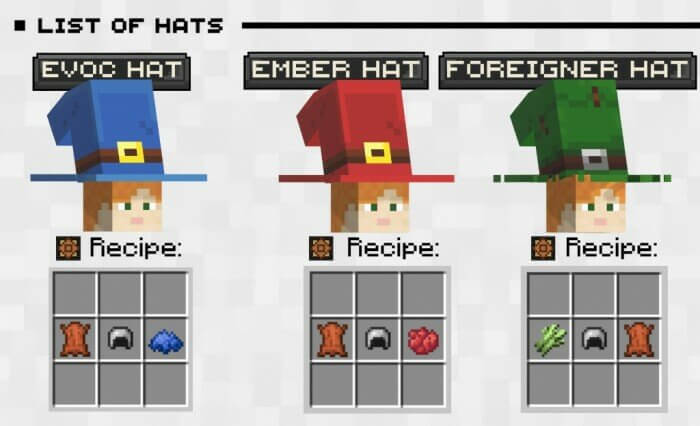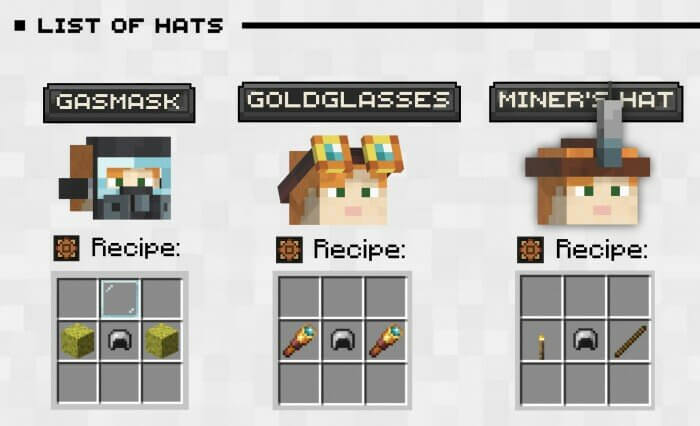 NOTE
To repair these items, you simply need to combine them with a piece of stick in the crafting table; they are also able to have any enchantments that helmets can have, so you don't have to choose between them and your helmets : )




Turn on experimental options in map settings