3-10-2023, 13:28
Addon: Plants vs Zombies Classic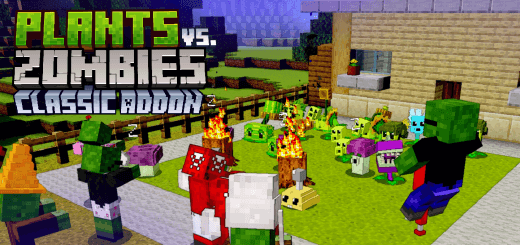 This Add-on adds unique plants and unique zombies to your world. There are explosive plants, Catapults, shooters and more. Fight the zombies with your favorite plants right now!

Created By ZinHali


Day Plants 
Peashooter
Sunflower
Cherry Bomb
Potato Mine
Snow Pea
Chomper
Repeater

Night Plants 
The mushrooms sleeps during the day. You can wake them up using Cocoa Bean.
Puff-Shroom
Sun-Shroom
Fume-Shroom
Gravebuster
Hypno-Shroom
Scaredy-Shroom
Ice-Shroom
Doom-Shroom

Pool Plants 
Lily-Pad
Squash
Threepeater
Tangle-Kelp
Jalapeno
Spikeweed
Torchwood
Tall-Nut

Fog Plants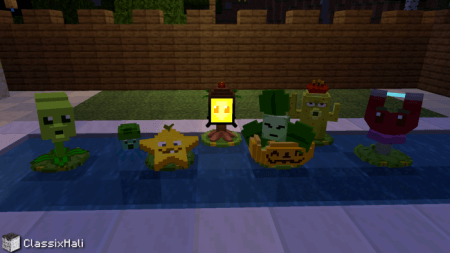 Sea-Shroom
Plantern
Cactus
Blover
Split-Pea
Starfruit
Pumpkin
Magnet-Shroom

Roof Plants 
Cabbage-Pult
Kernel-Pult
Garlic
Umbrella Leaf
Marigold
Melon-Pult

Premium Plants 
Gatling-Pea
Twin Sunflower
Gloom-Shroom
Cattail
Winter-Melon
Gold Magnet
Spikerock
The zombies:
Basic Zombie
Flag Zombie
Conehead Zombie
Pole Vaulting Zombie
Buckethead Zombie
Newspaper Zombie
Screendoor Zombie
Football Zombie
Dancing Zombie
Backup Dancer Zombie
Ducky Tube Zombie
Flag Ducky Tube Zombie
Conehead Ducky Tube Zombie
Buckethead Ducky Tube Zombie
Snorkel Zombie
Zomboni
Dolphin Rider Zombie
JackInTheBox Zombie
Balloon Zombie
Digger Zombie
Pogo Zombie
Ladder Zombie
Catapult Zombie
Gargantuar
Imp Zombie

Items
Plants Shovel
This item is used to dig up the plants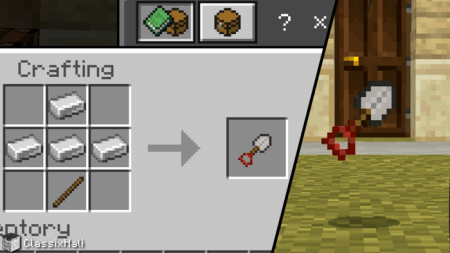 Sun
This item is used to buy plants in the plants shop. You can get this item by killing zombies.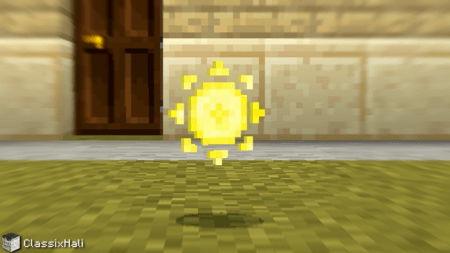 Plants Shop
You can buy any plants that you want through the Plants Shop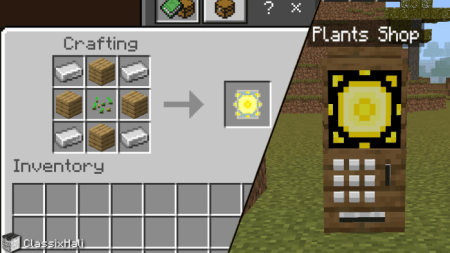 Watering Can
This item can only be used on Flower pots. And gives regeneration to the plants on the block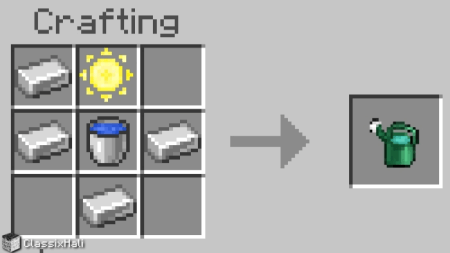 Music Disc
Only obtainable in the creative mode

How to use it?
Just sneak and play it on the jukebox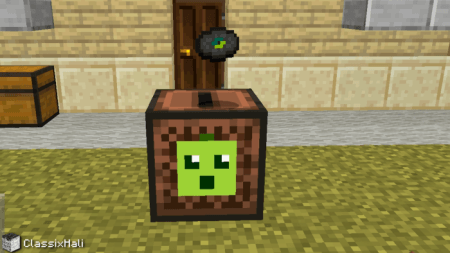 Tombstone
if there is a Flag Zombie nearby it will spawn a zombie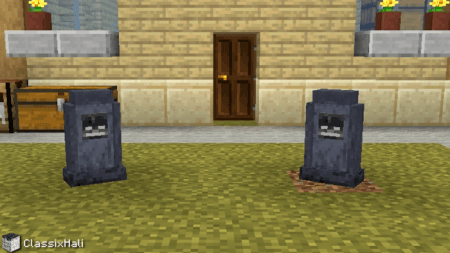 Flower Pot (Block)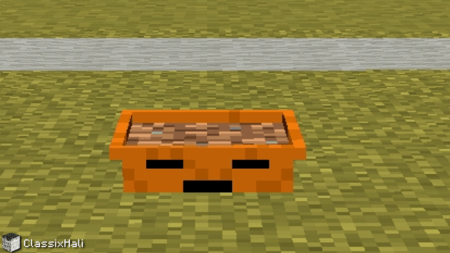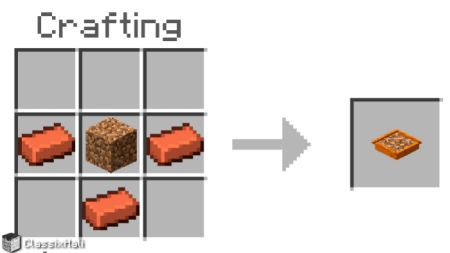 Fog Machine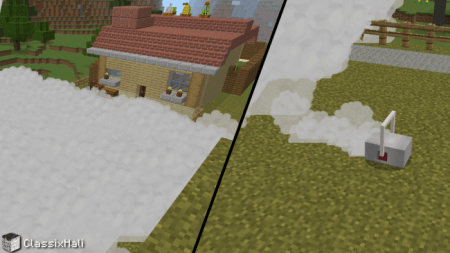 How do i get the sun?
You can kill the zombies to get the sun,
Or just craft the Plants Shop, and you Will get 3 suns for free
And plant the sunflower.
And turn on all that experimental gameplay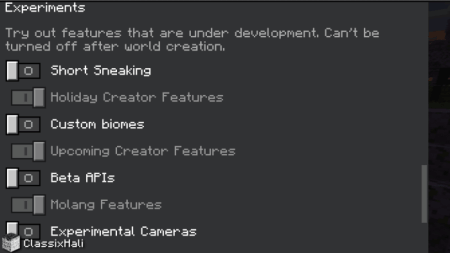 Turn on experimental options in map settings
Supported Minecraft Versions