22-05-2023, 00:31
Addon: Extra Foods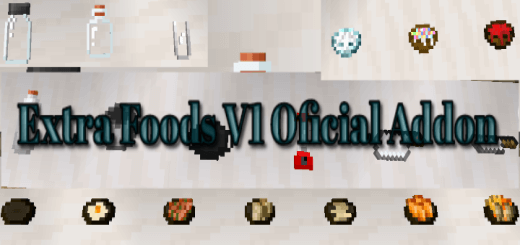 Tired of classic Minecraft foods? So I bring you Extra Foods, which contains several simple and functional foods for both Survival Mode and Creative Mode.


Created By The_PlayeR


Jams:
Apple Jelly
Glow Ink Jelly
Breads:
Prepared Bread with Apple Jam
Prepared Bread with beef and cheese/burger
Bread and Butter
Bread with Glow Ink Jelly
Toast
Coxinha Dough
Pizza Doug
Glass with Milk
Cup of Hot Milk
Glass with Water
Cup of Hot Water
Cup with Chocolate
Cup with Melted Chocolate
Prepared Bread
Prepared Chicken Meat/Chicken Leg
Prepared Beef/Burger
Prepared Pufferfish
Prepared Tropical Fish
Sliced ​​Bread
Dry Rotten Meat:
Cook dried rotten meat:
Prepare raw cooked rotten meat:
Cook the prepared rotten meat, and that's it, you can eat in peace:
Apple pie
Butter
Chicken Drumstick/Chicken Coxinha
Ground Beef Coxinha/Coxinha Ground Beef
Cheese Pizza
Chocolate Pizza

Salt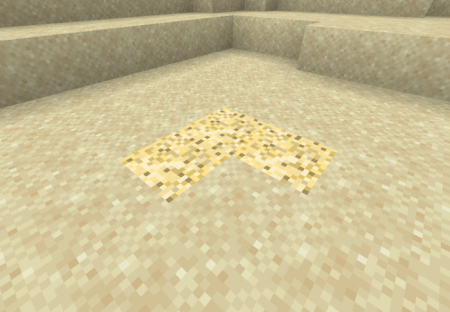 The salt block is a block that appears only in the desert biome, it is a little rare, but it stands out a lot from the sand. It is one of the most essential ingredients in recipes.
Crafts


Tomato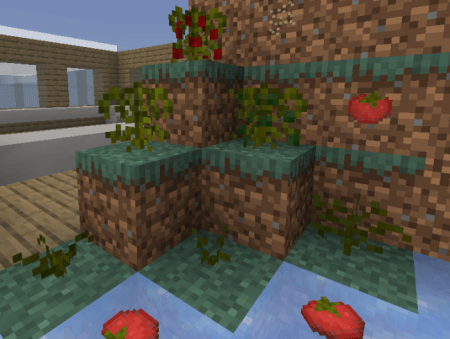 Tomatoes can be found in the Savannah, Forest, and Jungle biomes. Tomatoes are useful in some recipes like pizza. They cannot be planted in plowed land (I will try to change that soon), but can be planted in dirt and grass.
Crafts

Preparation Knife
Used for Cutting/Preparing things.
Chef's Knife/Used to create Delicious Dishes.
Pan/Used for frying and cooking.
Iron Mug
Large Glass Claw
Glass Jar
Glass
Dish
Iron Bottle (It can be opened and closed, and can be used to store long-lasting liquids)
Blender (Used for beating and making smoothies, it can be opened and closed)
Processed foods usually have a package, which must be opened (in the same way as eating an edible item) to consume the product.


Chocolate bar
Ramen noodles
Prepared Tomato Sauce/Ketchup
Cereal
Cereal With Milk
Canned Foods:
Canned Fish
Canned Soup
Sliced:
Sliced ​​Potatoes
Sliced ​​Carrots
Sliced ​​Pork
Sliced ​​Beetroot
Sliced ​​Prepared Rotten Meat
Chef's Dishes:
Wheat flour
Pasta/Dough
Cheese
Tomato Sauce
Chocolate Chips
Apple Drink
Glow Berries Drink
Watermelon Drink
Iron Bottle With Water
Iron Bottle With Hot Chocolate
Vitamins