20-11-2022, 00:06
Addon: Working Titanic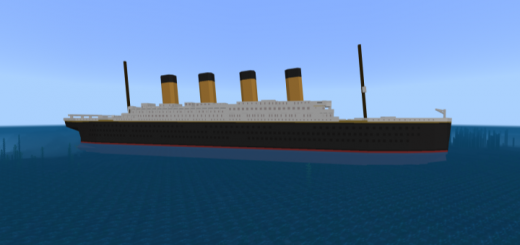 This Titanic can sail Minecraft's oceans! Featuring four funnels, a crow's nest, propellers, and other details, it is a replica of the famous ocean liner that sank in 1912 after colliding with an iceberg.
In order to use the Titanic addon, find the Titanic spawn egg in your inventory (currently, it can only be found in Creative mode) and interact with any body of water.
To sail the Titanic, interact with the blue arrow located near the bow of the ship.
Created By DSL3125