22-03-2023, 02:48
Addon: Vhagar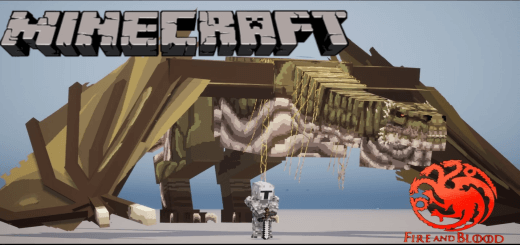 The giant dragon Vhagar is on the stage! Ride it around the world, be an member of House Targaryen. Experience the first Dragon Family theme ever addon!

Created By TerrKim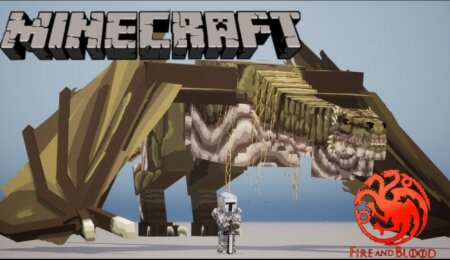 Attention:
Please open the experimental play method before playing.
Dragons are generally generated in alpine biota.
When the HP of the dragon is lower than 20, it will fall into a weak state. At this time, it can be tamed by feeding sh.
Holding a saddle and clicking on a tame dragon can assemble the saddle.
When riding the dragon, long press the jump key to fly.
Hold the flaming stick and long press to spit out the dragon breath.
Details
Mob Name: Vahgar
HP:200
Attack type: Fire_Breath; tail attack; bite; grab players 
Type of projectile: fire breath particle
Projectile Damage: similar with ender dragon 
Projectile effect: fire/burn 
Can fly:Y 
Can walk:Y 
Can swim:N
Tameable:Y 
How is it tamed: When the dragon's blood volume is less than 20, it will enter a sleep state. At this time, it is possible to tame it by feeding raw meat. 
Does it follow the owner:Y 
Sittable:Y 
Rideable:Y 
Number of seats:1
What mobs does it attack: all mob that attack it 
What does it drop: goldx40 
Does it spawn naturally: yeap
Where does it spawn: plain-very rare to see it. 
Can you heal it:Y 
What items to heal with: Any Meat
Turn on experimental options in map settings
Supported Minecraft Versions