21-02-2023, 02:55
Addon: Loading's Apocalypse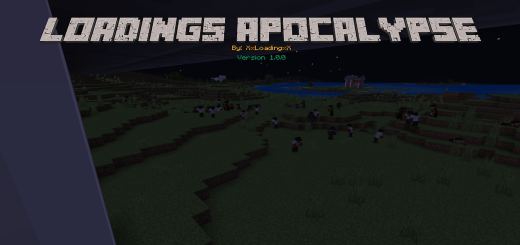 This addon removes all vanilla mobs except pigs and brings in different types of undead creatures to end your adventure! Loot buildings to get weapons, food, and medical supplies to help you survive in this new world. 


Created By xxloadingxx


MONSTERS
Walker
Health: 20
Damage: 4 
Runner
Health: 15
Damage: 3 
Crawler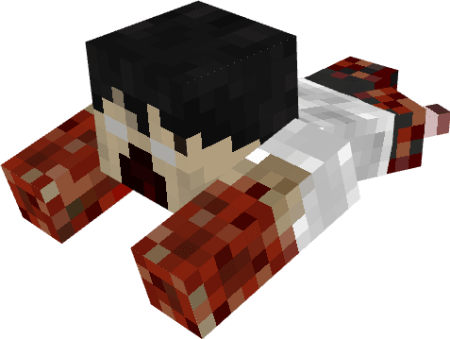 These undead monsters are not a huge threat on their own, but when in groups, beware because even the most minor can cause a major consequence.
ITEMS
Canned Food
Canned Mushrooms: 5 Nutrition
Canned Tuna: 6 Nutrition
Canned Corn: 5 Nutrition 
Bars
Candy Bar: 3 Nutrition
Energy Bar: 3 Nutrition 
Drinks
Water Bottle: 5 Thirst
Milk: 4 Thirst
Energy Drink: 3 Thirst
Soda Can: 3 Thirst 
To open the canned foods, use a can opener and one canned food to open it.
Medical Supplies
Splint: Use this when you break your leg (50% chance whenever taking fall damage)
Clean Rag: Use this when you start bleeding (the effect will be poison)
Dirty Rag: Use this when in a full water source and you'll get a cleaned rag
Cure: Use this when you get infected (the effect will be wither (ACT FAST))
Medkit: Use this when you get low on health, are infected, is bleeding, or has a broken leg, and you'll be fixed completely 
Colt M1911
Damage: 6 
Olympia
Damage: 18 
Remington 700
Damage: 14 
To reload all the guns, use the crafting menu.
Melee Weapons
Baseball Bat: 5 Damage
Crowbar: 6 Damage
Fire Axe: 8 Damage
Golf Club: 5 Damage
Hammer: 6 Damage
Knife: 6 Damage
Lead Pipe: 4 Damage
Machete: 7 Damage
Police Baton: 4 Damage
Sledgehammer: 8 Damage 
Gas Mask
Protection: 1 
Riot Gear
Protection: 14 
Smiley Face Mask

Bandana 
STRUCTURES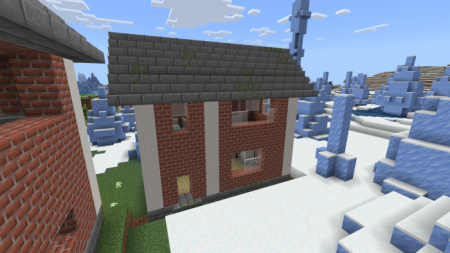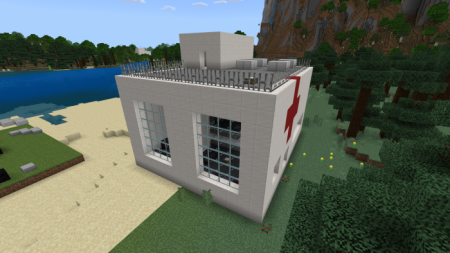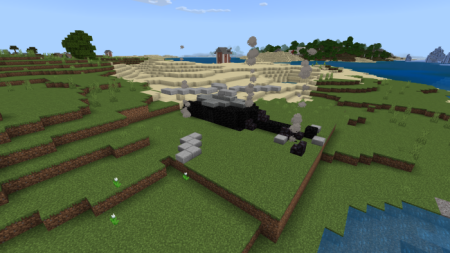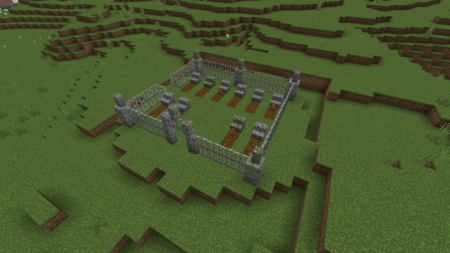 ENABLE ALL ADD-ON CREATOR FEATURES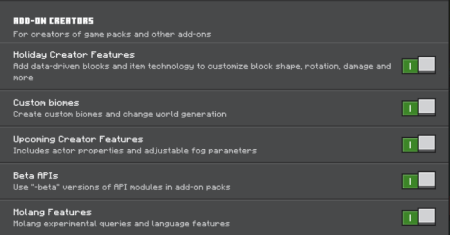 Turn on experimental options in map settings
Supported Minecraft Versions