29-09-2023, 13:18
Addon: Broken Blocks Spawn Mobs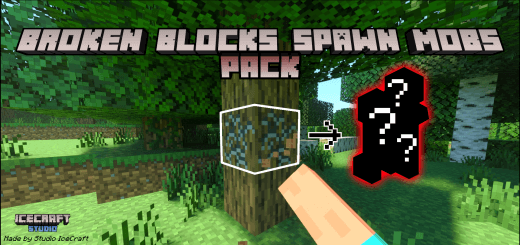 Any block in the world you break or mine now spawns a randomly selected mob. If you're up for the challenge, then go check out this pack right now and have some fun!

Created by By PavelDobCZ23

Introduction
Point of this pack is simple, whenever any player destroys a block in the world with their hand or some tool, a randomly selected mob will spawn at the location of the destroyed block. You can adjust the pack to only spawn hostile or passive mobs if you want to. Very rarely (1/5000 chance) Ender Dragon, Wither or Warden can spawn from the broken block, if hostile mobs are enabled!


Settings
There are 3 modes available with this pack.
Normal - both hostile and passive mobs spawn (default)
Hard - only hostile mobs spawn
Easy - only passive mobs spawn

Normal mode is selected by default, if you want to switch the mode, open settings of the pack and select another one.

This pack works on stable MC versions of 1.20.30+.
(Older versions of the pack with compatibility for past versions of MC are on the GitHub repository page.)
This pack requires Beta APIs experimental gameplay option!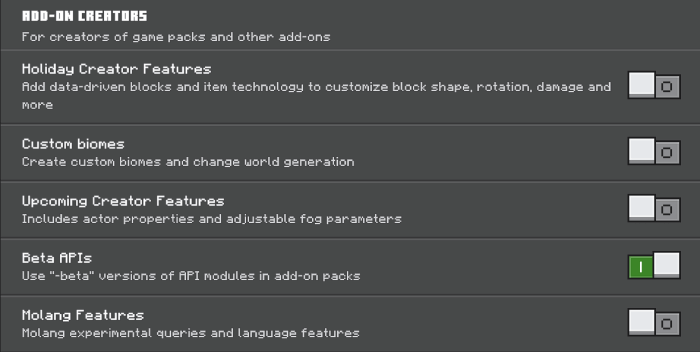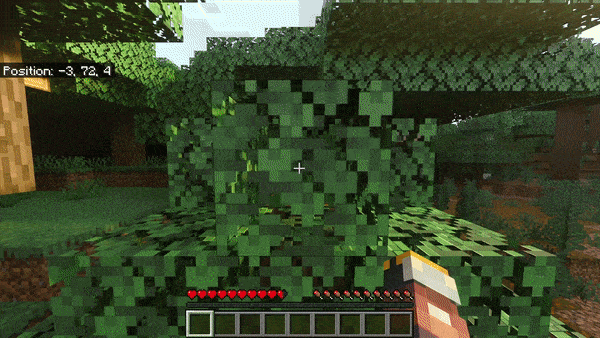 Turn on experimental options in map settings
Supported Minecraft Versions